A blog ... ?! Whaaat?!
Yes, I'm back with a quickie tutorial. So sorry for the long break! This semester is
killing
 me!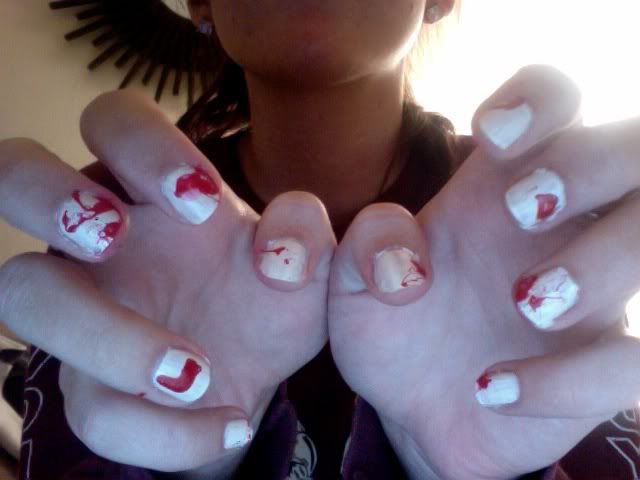 Bloody fingers! I remember reading that short story back in elementary school... But this is an awesome nail tutorial that you can do for Halloween, and even mix and match colors for a messy neon effect.